As part of the 2021 Delegate Assembly, FEA is proud to highlight our distinguished members who are published authors.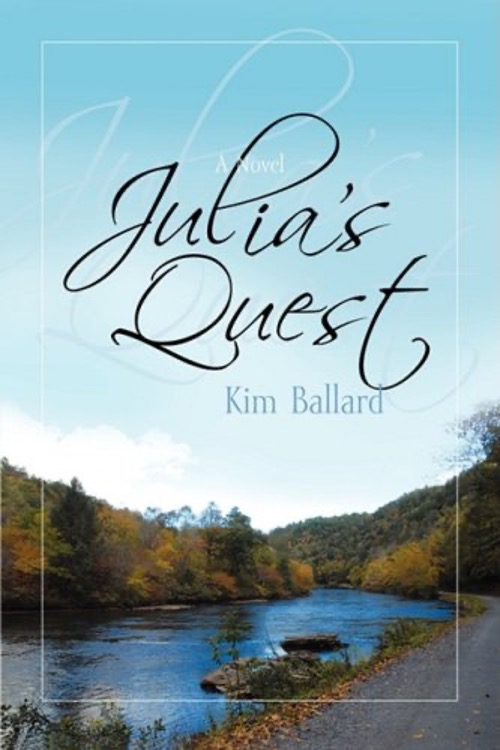 Kim Ballard, Martin County Education Association (Teacher)
Kim Ballard has been a teacher and union member for over 17 years.  She is also the author of multiple novels including Light at Summer's End and Julia's Quest, the emotionally riveting tale of one woman's courageous search for her true identity.
Ballard's protagonist Julia Mason has searched for her birth parents since she was a teenager. Years later, lies, dreams, confrontations, and a confession from her adoptive mother lead Julia down a troubling path to find answers to the questions that have plagued her most of her life. The trail will lead her deep into the mountains of North Carolina, into the heart of a strong family, burdened with a dark and painful secret.
Rekia Beverly, Volusia United Educators (Teacher)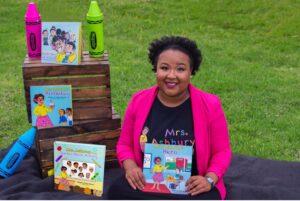 A graduate of Florida A & M University and NOVA Southeastern University, teacher, author, and founder, Rekia Beverly earned her Bachelor's of Science degree in Elementary Education (FAMU) and Master's in Curriculum and Instruction (NOVA). Beverly is a teacher and author. Beverly created Mrs. Ashbury as a tool to empower students and educators through the representation of a teacher as their advocate and a positive, exciting and welcoming presence in their world. Mrs. Ashbury and many of the experiences she shares with her students are modeled after Beverly's actual encounters as a teacher. She would like to impart to her readers the awareness that teachers are as excited, unsure, and have lessons they learn throughout the year, just as their students do; she wants the world to view teaching from the teacher's perspective.
The Mrs. Ashbury series can be purchased on Amazon and on Beverly's website.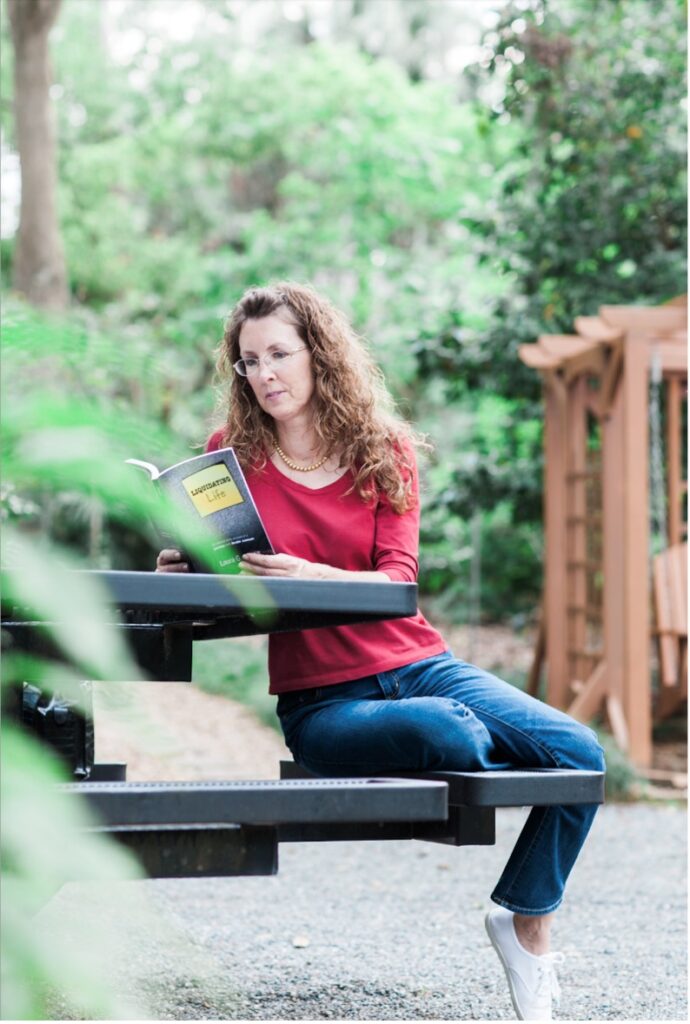 Laura Cogdill, Leon CTA (Teacher)
A Tallahassee native who graduated Florida State University, Laura Cogdill is certified in elementary and primary education and has taught in these grades for thirty years. Laura is a member of the Tallahassee Writers Association, the Havana Writers Group, and the Florida Writers Association.
"Tallahassee Magazine" and "Seven Hills Literary Review" have published Laura's creative non-fiction stories. She has several short stories available on Amazon, as well as Liquidating Life: An Almost-Daily Account of a Journey with Brain Cancer. Liquidating Life won a silver medal from the Florida Authors and Publishers Association. The book follows her husband's battle with GBM. 
Tracy McDonald, United Teachers of Monroe (Teacher)
Tracy McDonald has published multiple books including Conch Salad and Get Slick that draw inspiration from her love of the Florida Keys. Born in Pennsylvania, Tracy McDonald fled the cold, gray north as soon as she realized the Keys existed. Armed with a degree in English and more sarcasm than you can shake a palm frond at, she and her husband live and work in the Florida Keys and are happy to be raising their son in an environment where shoes are frowned upon and skin cancer is a badge of honor.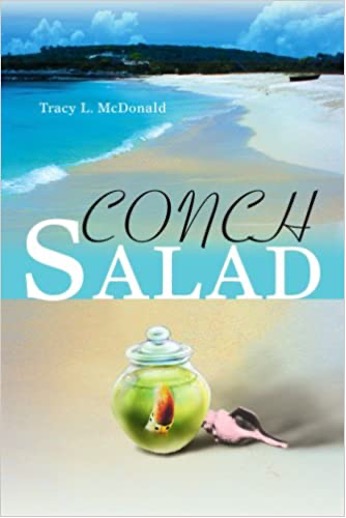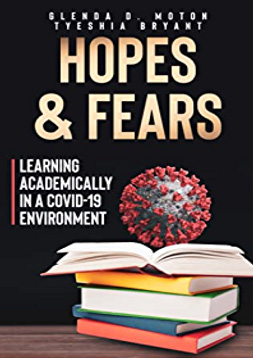 Glenda Moton, United Teachers of Dade (Teacher)
Glenda Moton is a Curriculum Support Specialist with the Office of Professional Development and Evaluation with Miami Dade County Public Schools. Prior to joining the District, she was a 9th-grade Honors English Teacher at North Miami Sr. High School and organized students in the writing and publication of a book titled, Hopes and Fears: Learning Academically in a COVID-19 Environment.
This book addresses students' personal accounts of how these students were able to cope during a global pandemic while learning how to navigate school from a virtual platform. It was also an important endeavor, therapeutically and curriculum-wise in helping both students and teachers deal with the challenges and change they have experienced over the past school year. Hopes and Fears has been covered by WSVN news station Channel 7, WLRN, the Miami Herald, and most recently TIME Magazine.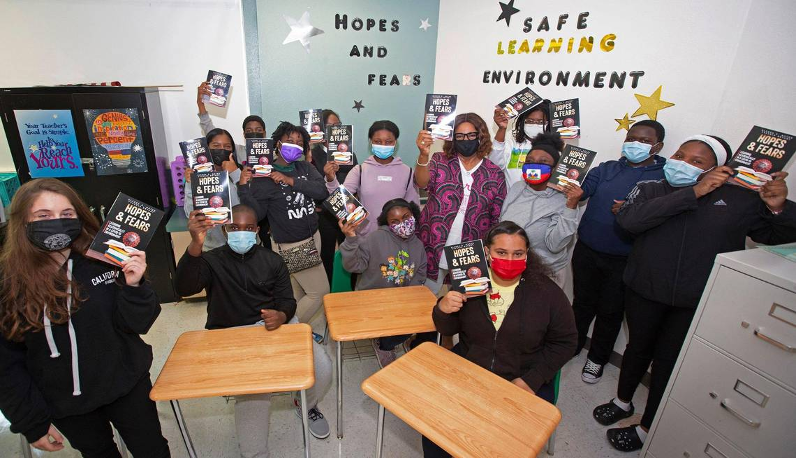 Tim Gilmore, UFF (Professor)
Tim Gilmore writes about the haunted South. He is the author of 20 books, including Murder Capital: 8 Stories, 1890s-1980s, Channeling Anna Fletcher, Repossessions: Mass Shooting in Baymeadows, Goat Island Hermit: The State of Florida vs. Rollians Christopher, The Book of Isaiah: A Vision of the Founder of a City, illustrated by Shep Shepard, The Devil in the Baptist Church: Bob Gray's Unholy Trinity, In Search of Eartha White: Storehouse for the People, The Mad Atlas of Virginia King, and Stalking Ottis Toole: A Southern Gothic.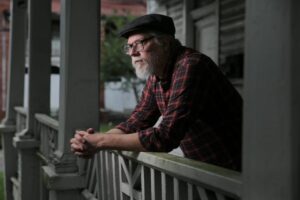 Gilmore teaches Literature and Writing at Florida State College at Jacksonville, where he was awarded a 2018 Distinguished Faculty Award. The Cultural Council of Greater Jacksonville named Gilmore the 2018 Literary Artist of the Year. Also in 2018, Gilmore served on the Jacksonville City Council's Civil Rights History Task Force and was presented a City of Jacksonville Melody Starr Anne Bishop Community Service Award.
All of Tim's books, including numerous works written for the stage, can be purchased on Tim's website.
Richard Lind, Marion Education Association (Teacher)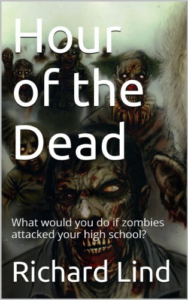 Richard has been teaching for over 25 years. He holds a Bachelor of Science degree in history with a minor in biology and has taught biology, earth space science, physical science, business math, economics, American government, law studies, 9th grade English, American history, world history, IB History of the Americas, IB Contemporary History and currently teaches AP US History, US History and IB Theory of Knowledge. He has published multiple books including Hour of the Dead, and his writing was included in an anthology entitled Footprints in the Sand.