Standing up for public education
Voters throughout Florida showed their support for our students and educators in this year's election, with referendums benefitting local public schools passing in multiple counties. Floridians want strong public schools! Let's join together to ensure that every child can get the education they deserve and need at a fully staffed and well-funded public school. Finding
solutions for the teacher and staff shortage
can help our students succeed.
2023 Legislative Session:
Advocating for our Students and Educators
The 60-day legislative session began on March 7. This is an opportunity for lawmakers to tackle the growing teacher and staff shortage in Florida. As always, our members will be standing up and speaking out for their students, schools and profession.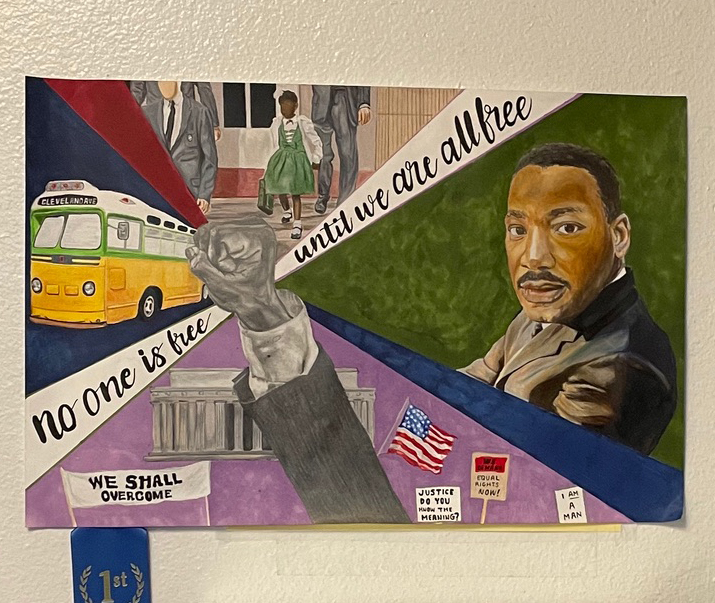 For more than 20 years the St. Johns Education Association (SJEA) has played a leading role in their community's celebration of Dr. Martin Luther King. The local union coordinates annual MLK poster and essay contests which provide students a creative context to learn about and memorialize the civil rights leader. Read more about — and see and hear some of last year's entrants in — the contests SJEA helps organize each year as part of the Dr. Martin Luther King Celebration Committee of St. Johns County.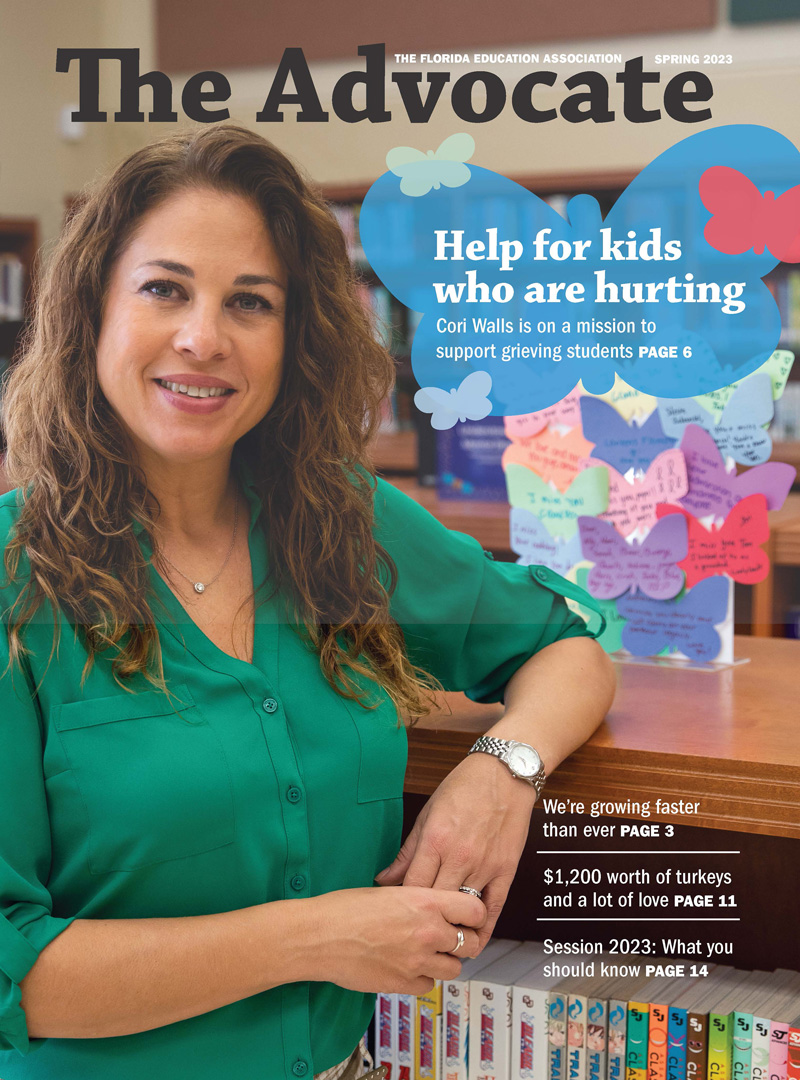 If it hasn't appeared at your home already, The Advocate magazine will arrive soon. Along with a message from FEA leadership and a preview of the upcoming legislative session, find uplifting stories about how our local unions and their members are supporting students, helping out each other, and contributing to their communities. Featured on the cover of this issue is teacher and member Cori Lake Walls, who is on a mission to see that students get support in dealing with grief over the loss of a loved one. Find some of our featured articles here.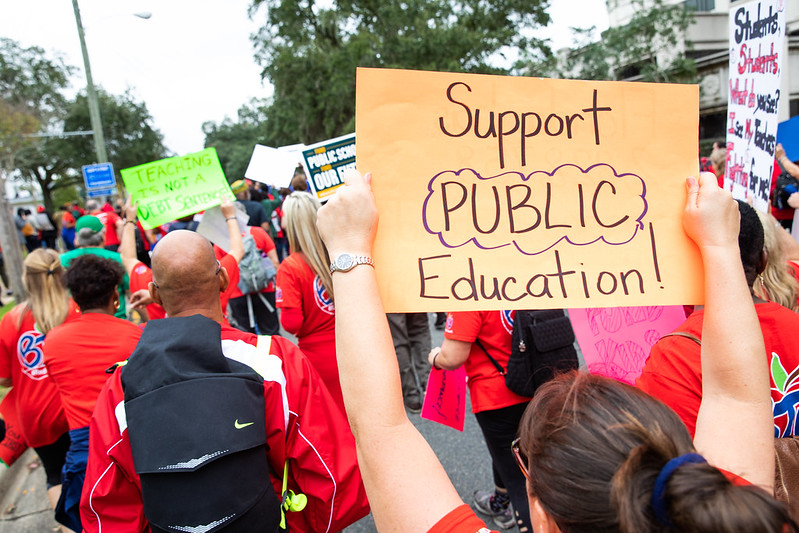 Gov. DeSantis continues to show that anyone who is not in lockstep with him will face his ire. Whether the target is Disney, an elected state attorney, school board members, school district superintendents or now our caring teachers and staff, his M.O. has been 'do what I say, or else.' At the Florida Education Association, we stand united to make sure every child's education is full of excitement and love of learning that prepares them for college or the workforce. Attacks will not deter us.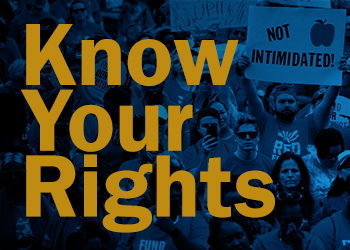 HB 7 & HB 1557 Guidance
During the 2022 legislative session several bills were passed that have had a chilling effect on what we teach in our classrooms and how we interact with our students. FEA has produced guidance on HB 1557, also known as the Don't Say Gay bill, and information regarding your rights and frequently asked questions about teaching history. FEA believes that our strength is in our unity, and we will continue to focus on our core mission of making sure every child receives the education they deserve and need regardless of race, zip code, income, disability status, gender, or sexual orientation.
Get involved with the movement to protect public education!
Let us say first, we are honored to lead this organization and to have you as a member. Read more…
Through Steve's Club, Cori Lake Walls wants to ensure no grieving student goes unnoticed or unheard Read more…
Lakisha Ayers-White and her student volunteers provide supplies for Thanksgiving dinners with all the trimmings to dozens of union families Read more…
Florida Education Association members believe in the bold promise of public education for all. Together we stand up and speak out for student success, opportunity and professional excellence.
United, our 150,000 members make up the the state's largest labor union of professional employees and are each committed to helping every student unlock their full potential. Here's how: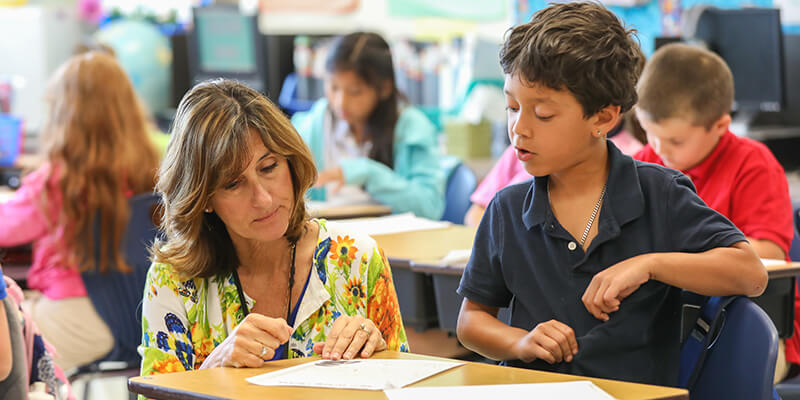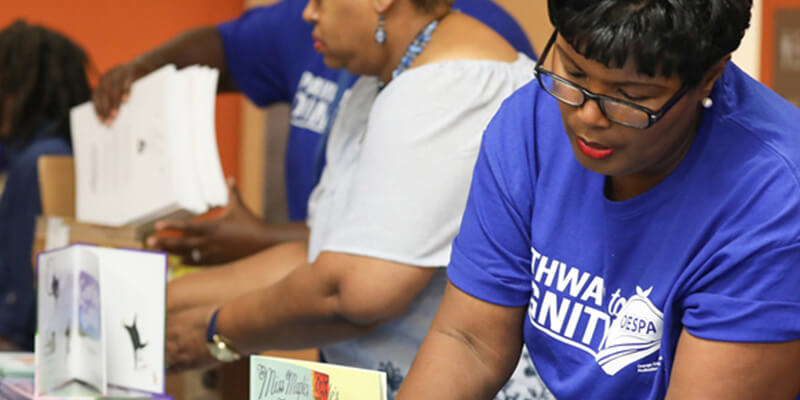 Education staff professionals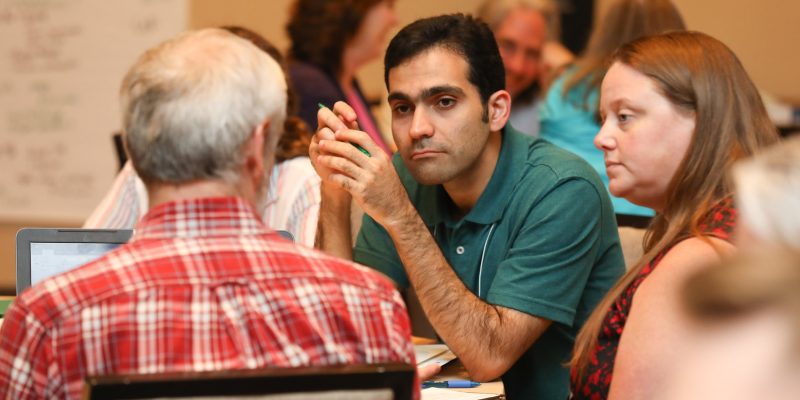 Higher education faculty and graduate assistants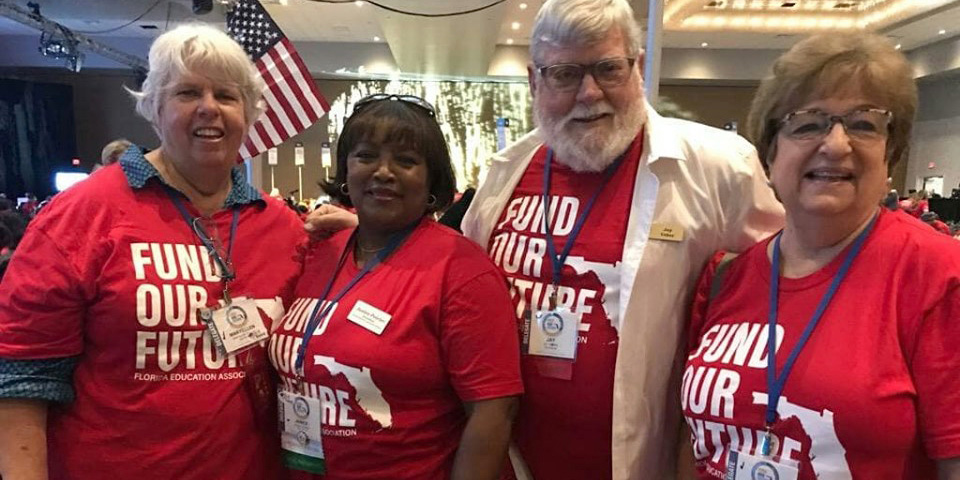 Finished with their professional journey, retired educators continue honoring their commitment to great public education for all students. Learn more about FEA-Retired.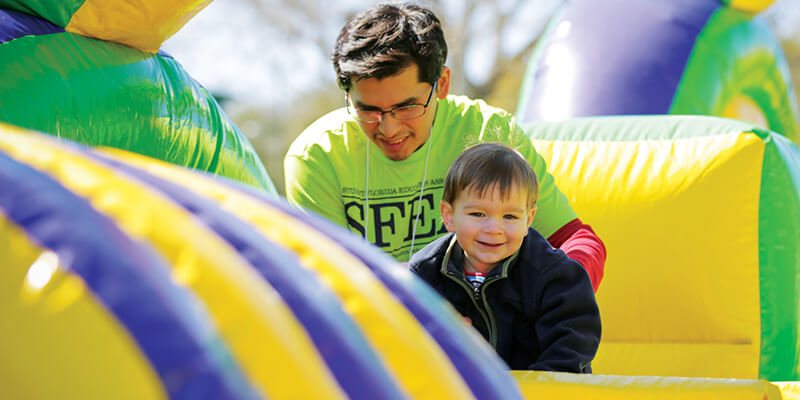 Student FEA represents the future educators of Florida. Their unwavering commitment to student success is the key to a bright future. Learn more about Student FEA.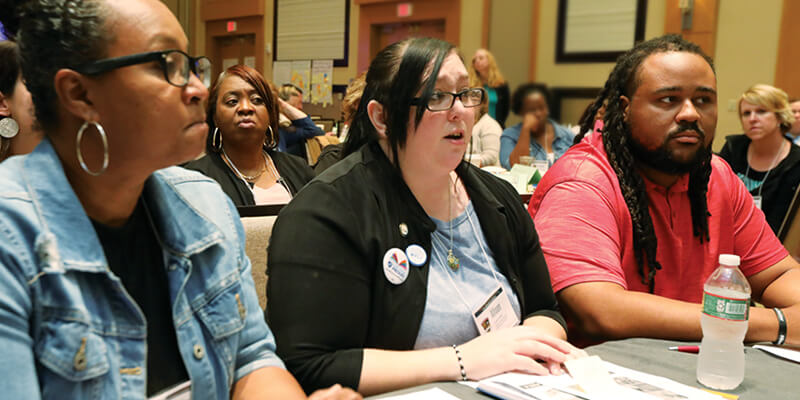 FEA engages early career educators through identifying and connecting their core values to our union values of integrity, advocacy, respect and empowerment. Learn more about FYRE.