On this page you can preview and order FEA's 2020-21 Back to School materials. With the coronavirus pandemic still going on we're making these materials available in both print and digital (PDF) formats. There is no deadline for ordering.
If you have any other questions, please contact Mark Piotrowski (mark.piotrowski@floridaea.org).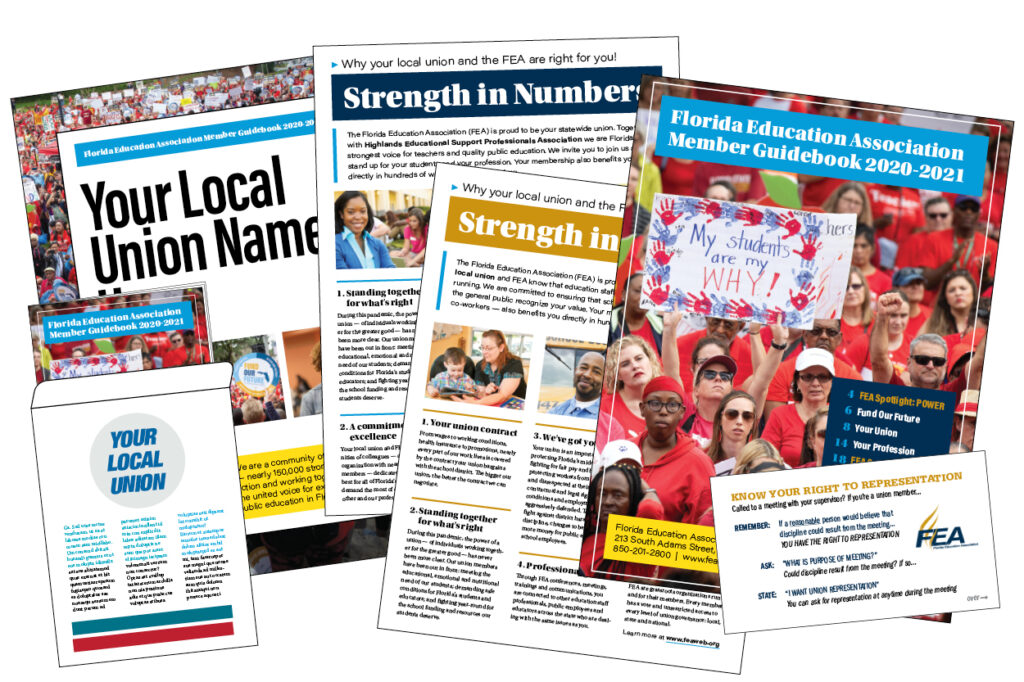 Ordering Materials
Local unions can order free-of-charge materials by:
Additional resources to help with ordering and/or customization:
Materials for Preview
These materials are for review. Customized digital versions are available as part of your order.
Online Ordering Form for Back To School Materials
We ask that, if possible, locals allow 10 working days for turnaround of materials.