The materials on this page are intended for use by building reps, member organizers, leaders and staff as they work with members to convert to eDues. Click on each thumbnail to go to a larger version and download links (for both English and Spanish versions).
For technical assistance: If you need help with any of the fliers or materials on this page, please contact Mark Piotrowski, FEA Communications (mark.piotrowski@floridaea.org or 850-201-2834.)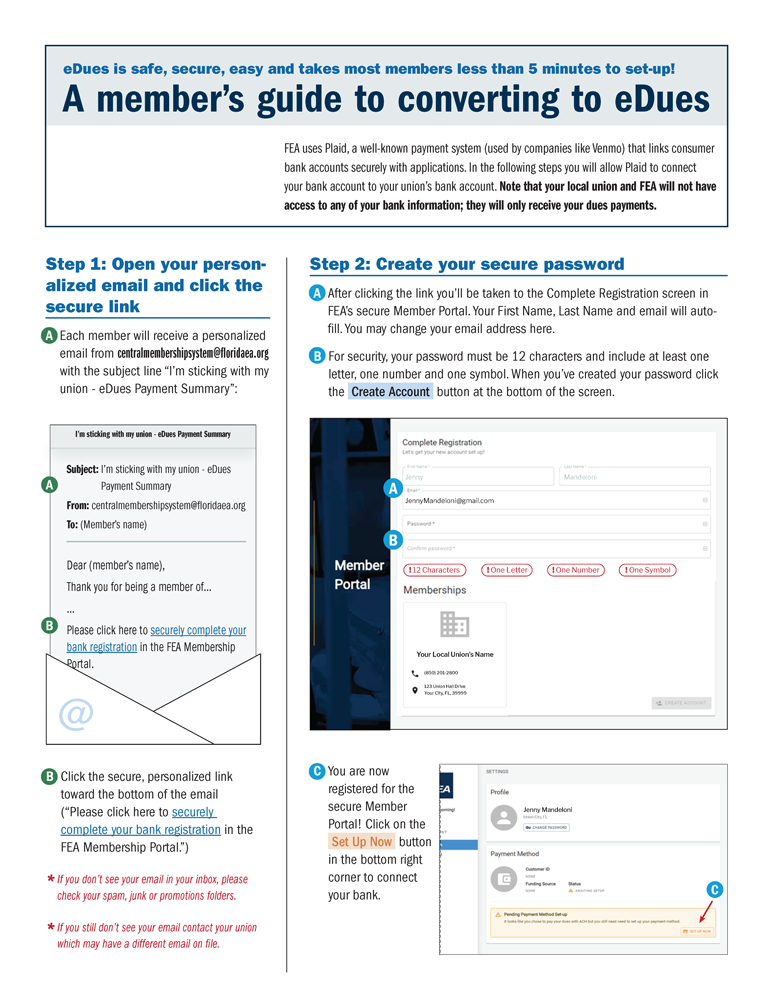 This flier walks members through the different steps of converting to eDues and includes screenshots of many of those steps.