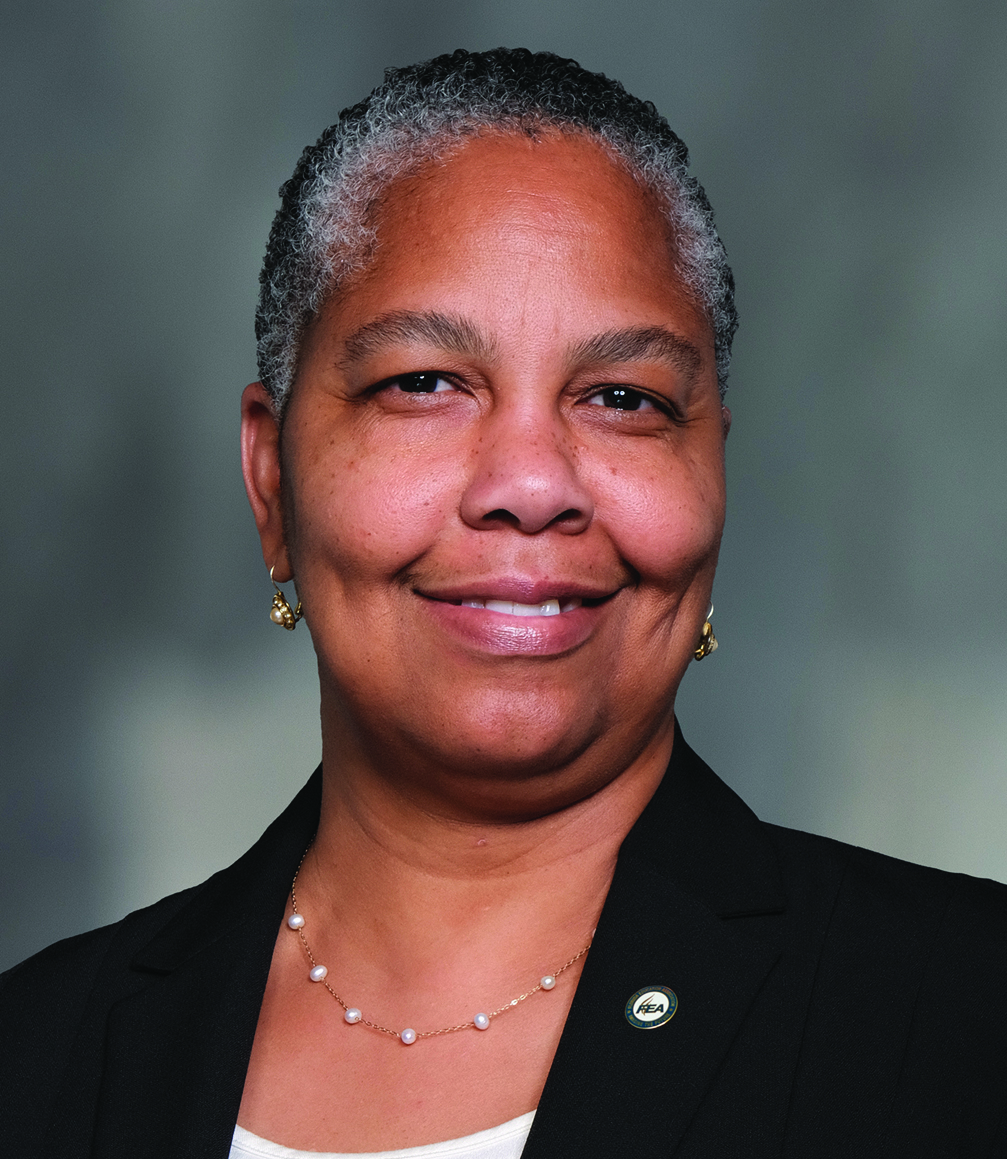 I would love to tell you all that everything is great with Florida's public education. I cannot.
For this edition of The Advocate magazine, I was asked to write a reassuring essay for our members about the pressures that have been put on our professions over the past year. What a challenging assignment!
I will not try to put a pretty face on the ongoing assaults on public education, educators and, ultimately, our students. From PreK-12 to higher education, politicians seeking to divide and defeat us have enacted laws that limit our freedom to teach honest, complete facts about historical events like slavery and civil rights. They are attempting to compromise our ability to serve all students regardless of their race, background, gender identity, sexual orientation, ZIP code or ability.
We have elementary school teachers concerned that their districts might be sued when children share their own non-traditional families or a grade school-level book crosses some poorly defined line. We have librarians trying to defend schools' book collections and students' rights to a high-quality education that will teach them how to think for themselves and prepare them for success in the world beyond Florida.
We see preemptive censorship in some districts and higher ed institutions — a training cancelled, a professor's class blocked, school materials reconfigured or dropped, warnings issued about classroom decor.
It all stems from decisions made by lawmakers and policy "experts" who think they know more about our students than the people who work with those students every day. I feel your frustration!
Then, I think to myself, we have been here many times before. From 1956 to 1965, the Florida Legislature unleashed the McCarthy-style Johns Committee to track down so-called "subversive" activities. It should not be surprising that they came after higher education faculty and students along with public school teachers for alleged offenses, singling out LGBTQ people and "liberal academics." Using entrapment and blackmail, the committee persecuted individuals and ruined careers until it lost political support.
Around 2013, the demon was the Common Core initiative. Local school boards saw ugly battles over how public schools should teach the basic subjects of English and math.
All too often in the past two decades, it has seemed like public schools themselves are seen as the enemy. Some politicians push year after year to further privatize education — and to cut funding from the neighborhood schools that serve 90 percent of Florida's children. In 2017, the state Department of Education forced an entire district to go private, taking Jefferson County schools out of local hands and turning them over to a charter-school operator. That did not work, and this year Jefferson County schools have returned to the district and the local people who know their students best.
Whatever might come, be it a pandemic, a bad law or a new voucher program that undercuts public schools, we are here for our students. Your love for the students you educate and guide shines through. Your love for your work lifts not only students but everyone around you.
So, yes, we have been here before, and we are still standing. Time and time again, educators have persevered and pushed forward.
It is important to remember that as members of the Florida Education Association we never stand alone. We are 150,000 strong! We are teachers, education staff professionals, faculty, graduate assistants, students studying to be teachers and education retirees.
It seems certain politicians have underestimated our power and that of parents and the general public who support Florida's public schools and institutions of higher learning. United, the members of the Florida Education Association will lift our students and schools, no matter who tries to tear them down. United, we will win!
Nandi Riley is secretary-treasurer of the Florida Education Association. Previously, she taught English at Florida A&M University and high school in Gadsden County, where she first began her FEA journey in 1999. Nandi has served in numerous union roles and became FEA secretary-treasurer in 2020.