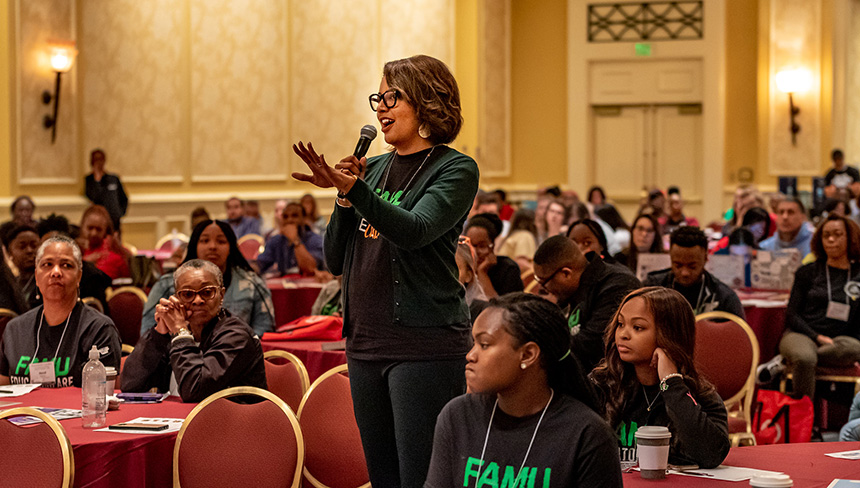 More than 200 educators, aspiring educators and public education advocates attended the Teachers of Color Summit at the Omni Hotel in Orlando on February 1. The event, sponsored by the Florida Education Association, was intended to help address the fact that teachers of color are underrepresented in public school classrooms throughout Florida and nationwide.
The presence of teachers of color in a black or brown child's school career can make a tremendous difference to that student's chance of success. Studies have shown that learning from even one teacher of color can lead to better performance on standardized tests, more regular school attendance and less frequent suspensions for black and brown students.
In Florida, people of color make up more than 50 percent of public school students, but only about 30 percent of teachers. At the same time, too few black and brown candidates are entering the teaching profession. People of color also tend to leave teaching at higher rates than their white colleagues.
Florida has a severe and ongoing teacher shortage, but the need for more educators is particularly acute when it comes to teachers of color. FEA President Fedrick Ingram, who served for more than 10 years as a music teacher and band director in Miami-Dade public schools, spoke to the group about the issue.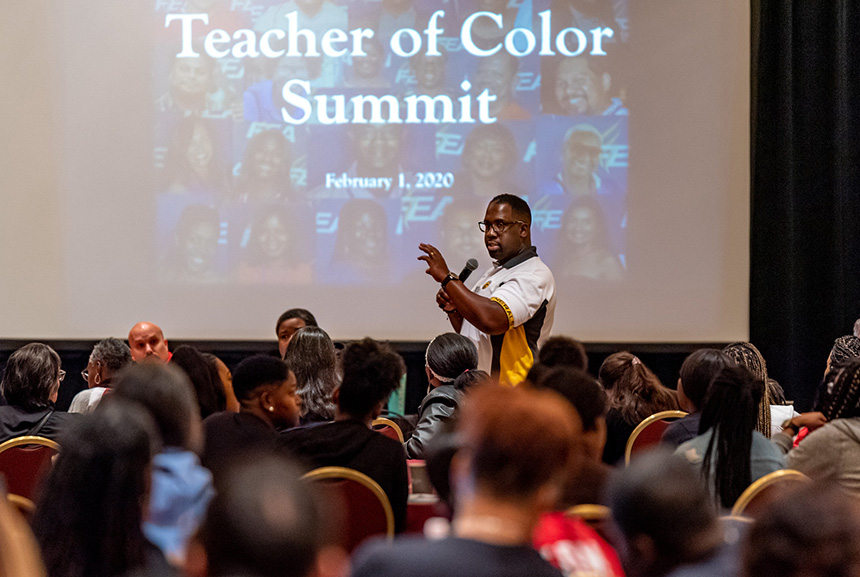 "We have a teacher shortage in this state, and that's compounded among teachers of color," Ingram said. "Brown and black children should see people like themselves in the classroom, just as I did. And teachers of color must understand that they are essential to paving the path to success for those children. They are valued. Like all teachers, they are a prized asset."
The summit offered participants a full day of presentations and sessions. Speakers included:
Ricky Jean-Francois, a former NFL player who is now an entrepreneur (pictured below, second from right)
Johanna López, a teacher serving on the Orange County School Board and a native of Puerto Rico (pictured below,  right)
Naomi Joy, a band and orchestra director with Orange County Public Schools (pictured below, left)
Bess Georges, the daughter of Haitian immigrants, a sixth-year teacher in Hillsborough County, and an active member of the Hillsborough County Classroom Teachers Association and FEA's statewide FYRE group for aspiring educators (pictured below, second from left)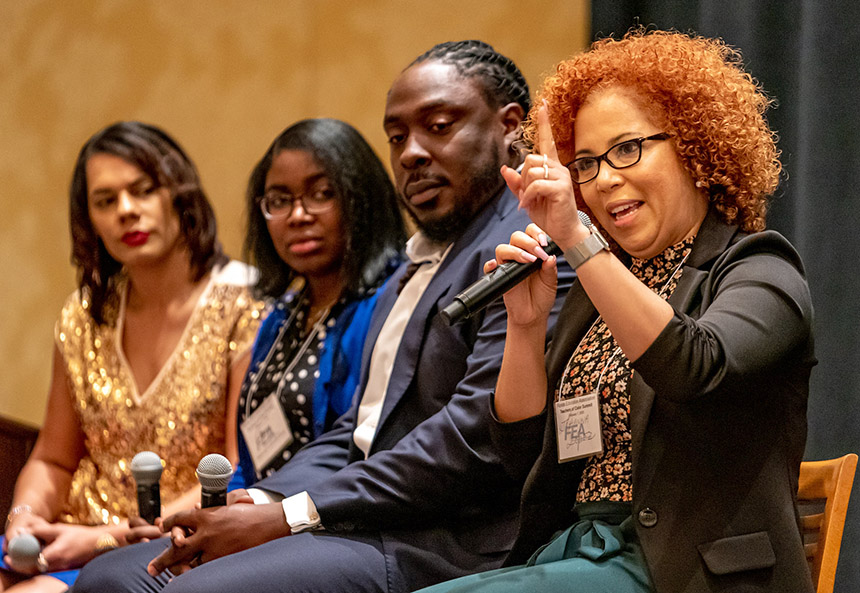 Additional Research, Articles and Reports
Florida Fund for Minority Teachers
Desegregation's Ugly Secret: Mass Layoffs of Black Teachers
61 Years After Brown v. Board Of Education, Many Schools Remain Separate And Unequal