The president of this small but thriving local would like for legislators to realize that retaining experienced teachers is just as important as recruiting new ones in rural areas like her southwest Florida district.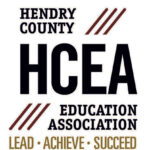 Kimberly Stitt, president of the Hendry County Education Association (HCEA), has been a teacher for 24 years, working in both elementary and high schools. She is currently a fifth-grade teacher at Country Oaks Elementary School.
Kimberly has led the local for five years. Before that, she served as a building representative and HCEA vice president. Kimberly has been a union member for as long as she has taught — 24 years.
Q&A
With President Stitt
ABOUT THE UNION
What would you like people to know about HCEA?
The Hendry County Education Association is a small, rural local that has steadily worked over the past five years to grow our membership from roughly 48 percent to 80 percent by focusing on our members each day.
What is your union's proudest achievement? 
We began a Teacher Leadership Academy for professional development on innovative teaching practices last year. It was open to our members and provided a year-long program with over 40 hours of high quality professional development. We were recognized by Gov. Ron DeSantis for our excellent program that supported innovative teaching in the classroom.
What has your union been doing that's exciting? 
Each year our county, due to its rural nature, loses 10 to 20 percent of our teachers to other counties. This year we had such a vigorous new member recruitment team that we were able to recruit back all of our member totals by the end of August.
What would you would tell the Legislature on behalf of members — what are your big issues?
The biggest issue we have in our county is that we need the legislators to understand retention of high quality teachers in rural school districts is just as important as recruiting new teachers. Our student populations tend to have higher poverty levels, and our schools are important centers for our communities in a variety of ways. Increased funding for wraparound school programs would be a wonderful addition to the state budget, especially for rural schools that have limited resources compared to coastal communities.
ABOUT THE PRESIDENT
What is the best part of being president of your local?
The best part of being president is meeting the members, hearing their concerns and then being able to work on making their ideas, needs and suggestions a priority within the district.
How would you explain why union membership is important to someone who is not yet a member? 
A union membership is a key component to advocating for yourself as a professional, but more importantly for advocating for your students, your school and your local community. The union is a voice for making sure that our schools continue to be centers of hope and acceptance for all students.
What first prompted you to join? 
My father was a union steward in a local utility union while I was growing up. I saw the collective work they did for their members and members' families over decades. They always put the members first, and as a whole they were able to work for the good of all. When I had an opportunity to join the union 24 years ago, I was proud to do so.
What should we know about you — or, what inspires you?
The ability to work with children and have a positive impact on their lives inspires me. Each day we have an opportunity to expand a child's mind with knowledge and nourish their spirit.