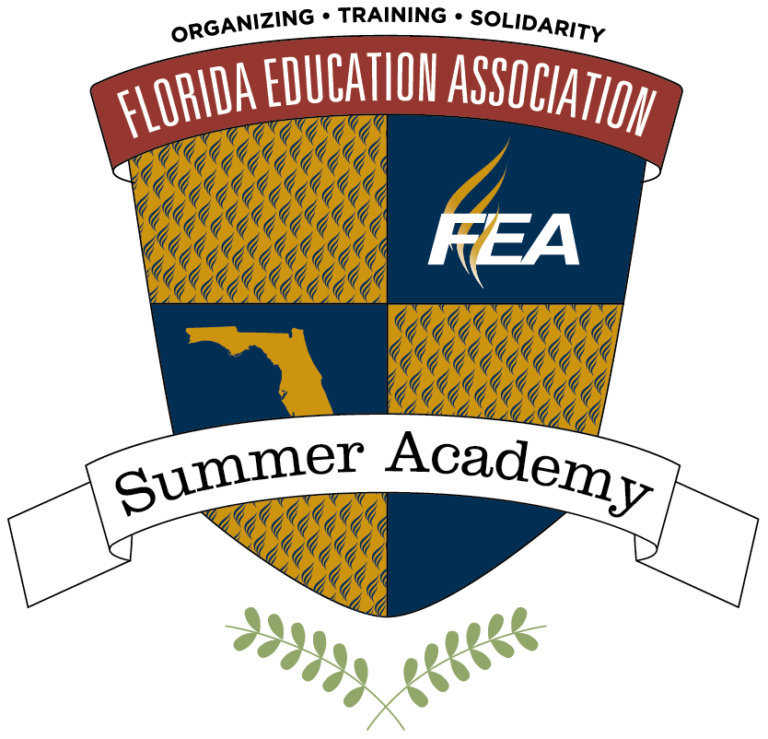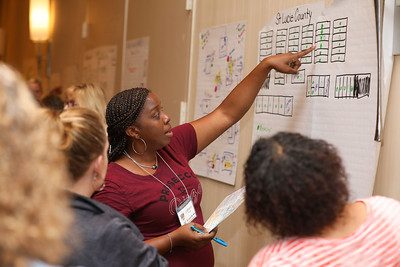 The FEA Summer Online Academy is a week-long conference geared toward emerging, new and seasoned leaders of the Florida Education Association — from locals of all sizes. This year Summer Academy is free of charge to all participants.  Summer Academy brings together at one time, dozens of trainings for FEA members and leaders online through our Zoom platform. Conference activities are planned to meet the needs of all levels of experience.  This week-long event will feature hands-on activities to hone the skills needed to meet the challenges of locals of all sizes.  Participants register for the tracks of their choice. Registration ends Wednesday, June 3, 2020.  If you are interested in attending Summer Academy please contact your Local Union President.
Questions and Answers about Summer Online Academy
When and where is the 2020 FEA Summer Academy?
The Summer Online Academy will be held June 08-12 online via a Zoom platform. Once a participant registers for a class the zoom link will be sent to them directly.
What is the Education Staff Professional Summit Tracks?
The Education Staff Professional Summit Track are courses specifically offered with our Education Staff Professional members and leaders in mind. Anyone can attend the courses but our Education Staff Professional Locals will be given priority in course registration.
What will the FEA Summer Online Academy provide?
Attendees will have the opportunity to learn new skills, enhance skills and become more familiar with their union's programs. Members will gain a better under-standing of the entire union movement and how they can be part of advocating and organizing for our public schools
Who can benefit from the FEA Summer Online Academy?
Everyone can benefit, but space is limited. Those who attend would most benefit if they are emerging, new and seasoned leaders.
Are there any financial incentives available to local unions?
Yes. This year the Summer Online Academy is free of charge to all registered participants.
What is the New Officer Intensive Training (NOIT) and is it for me?
Newly elected for the first time? FEA's intensive leadership training will help you develop the skills that are essential for organizational success and meeting the difficult challenges facing our profession today. (If you have previously attended NOIT this is not for you.)
Who is an Emerging Leader?
Anyone who is personally preparing to be the next generation of leaders in their local and wants to optimize their talents and effectively execute the goals and strategies of their union in a complex and ever- changing political environment. (Attendance must be approved by the local's president.)
Do I have to attend the entire week, or can I pick and choose which trainings I attend?
The conference is specifically designed so you can choose the area of education that best suits the needs of your local. Some sessions are week-long and some are one to three days.
What does registration include?
Top 10 Reasons to Attend the 2020 FEA Summer Online Academy
10. Learn the nuts and bolts of bargaining. Introduction to bargaining for the novice. We all had to start somewhere – so why not learn from the best in the field!
9. Enhance your leadership skills. Gain the knowledge essential to building stronger locals, better serving your members and developing stronger professional relationships.
8. Networking, networking, networking. FEA Summer Academy is a great opportunity to meet your peers and learn from each other, as well as find a mentor or two.
7. Share and learn organizing techniques that work. Come participate in group discussions on how to make your local thrive in today's changing world.
6. Build strong union advocacy. Have a voice in issues affecting your profession.
5. Connect. Connect with national faculty, state staff and attendees, and with your peers all year round – attend and make those connections and be only an email, text or phone call away.
4. Tips, ideas and more! The conference provides a great way to collect new ideas and strategies for your many initiatives.
3. Politics begin at home. The 2020 election cycle will be here before you know it. This election cycle can change the face of Florida and the United States. Don't sit on the sidelines and miss a great opportunity to elect pro-public education candidates.
2. Communicate like a pro. Develop a truly engaging and responsive communication style, leading to positive results for you and your local.
1. Yes, your local can run like a well-oiled machine! Build a stronger local, better serve your members and become a strong public education advocate in your community.